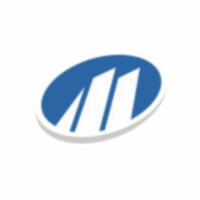 Schooner Solutions Inc is the parent company of schooner labs.
Based in Halifax Nova Scotia, Schooner Solutions Inc provides technology solutions and consulting services to a wide range of industries, utilizing proven tools and technologies. Founded in 1997, Schooner Solutions Inc is a privately held firm.
Our company name is from the sailing ship, the most famous of the schooners being the Bluenose which also has its home in Nova Scotia.  The word derives from the term "schoon/scoon" meaning to move smoothly and quickly.  Like it's name sake Schooner Solutions Inc's goal is to allow our clients to move smoothly and quickly in dealing with their IT and related activities.
Our logo depicts the white sails of a schooner on a blue background representing serenity and security of the sea.
The offices of Schooner Solutions Inc are located minutes from downtown Halifax, a city renowned for its vibrant nightlife and unique clubs and restaurants. Historic sites, the famous Neptune Theatre and Symphony Nova Scotia also provide excellent recreational activities.  Halifax has a highly educated workforce with the greatest concentration of universities and research institutions per capita in North America.
The Schooner team possesses the critical expertise required to compete in today's dynamic information driven economy. From a wide range of business experience to specific areas of technology, the company is well-served by the backgrounds of its members.  The Schooner team is trained in traditional areas of computer science, engineering, business and combined with years of real world expense is able to bring a broad, proven skill set to your projects.
Schooner has worked with numerous clients from a wide range of business sectors including government, oil & gas, transportation, warehousing, manufacturing.  This diverse experience allows us to provide insight into your niche area, leveraging knowledge from other market areas.